The "Sisters" Workout
WARM UP: 10 MINUTE JOG AND/OR "ACTIVE WARM-UP"
The Stairs: 20-40 MINUTES - *DEPENDS ON FITNESS LEVEL.
- Complete in either ascending or descending order, beginning at either 38th or 43rd. Once through, go back complete them in reverse order.
Level 1: Walk Stairs
Level 2: Jog Up Stairs / Walk Down Stairs
Level 3: Jog Up Stairs & Walk Down Stairs
Level 4 (hardest Interval): Sprint Up Stairs / Walk Down Stairs.
COOL DOWN: 15 MINUTE BRISK WALK AND/OR "ACTIVE COOL-DOWN"
The "Sisters" stair route is called such because it is three separate stairs cases leading from:
1. 38th-Alemda
2. Wisteria (at 42nd) - Alameda
3. Wisteria (at 43rd) - Alameda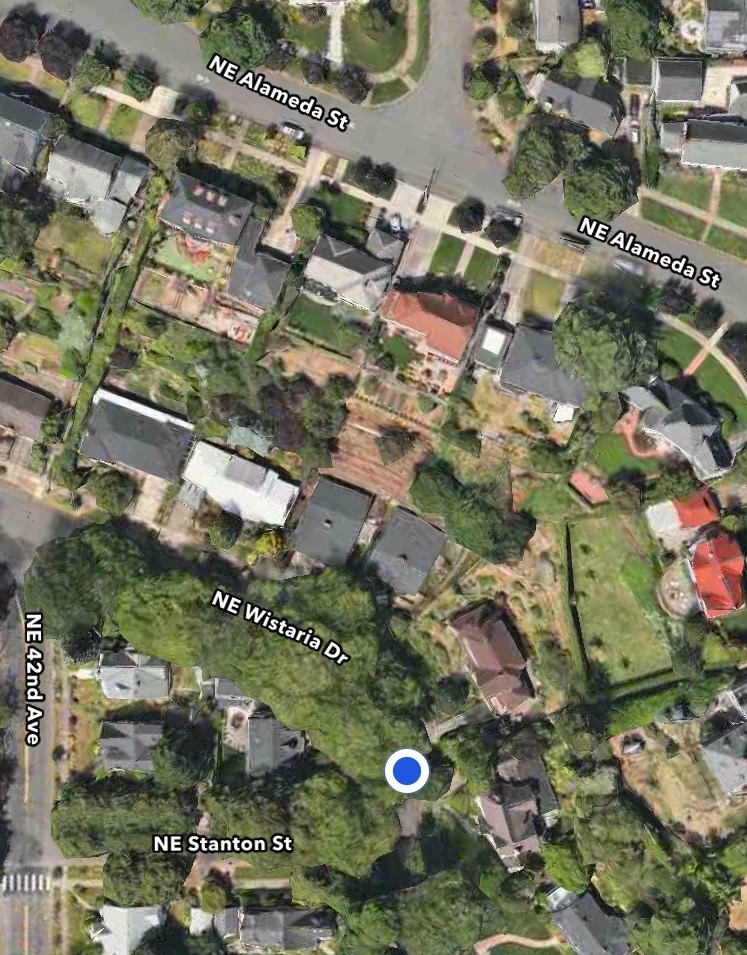 Like the "Fremont Hills" workout, the "Sisters Stair Route" will build a ton of muscle strength and endurance. After completing this course you will have concurred over 650 steps - so prepare for leg shaking workout!
Centered off of 42nd this route provides for another convenient outdoor neighborhood workout.
WHAT T0 EXPECT:
The Stairs have grown fairly popular (as far as outdoor workouts go) so expect a little foot traffic - especially in the mid to late morning.
In terms of difficulty, the fewest number of stairs is at 38th while the highest amount of stairs can be found on 43rd.
FINAL WORD
As I always say: "This is YOUR workout - Go at your own place!"
As this is a specific activity start slow and work your way up! Don't feel like you need to complete the entire route the first time you head out.
*Very Important: Pay attention to weather conditions! Don't go out in extreme heat and always remember to pack sufficient water with you!
As long as you are consistent in preforming this workout I promise it will get easier and easier and your place will get faster and faster!
Enjoy!
Evan Supanich
Co-Owner/Personal Trainer
Vive Fitness
4023 NE Hancock St
Portland OR, 97212
Instagram: Vivefitnesspdx